CXC3 Meteor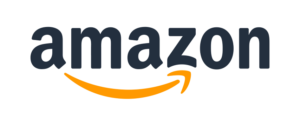 Build Area – 400 MM / 300 MM / 100 MM   |
Call / Whatsapp / Telegram – +91 9019054837    |
Email – contact@akriti.tech     |
FINANCING OPTIONS AVAILABLE 
Description
World's Best Desktop / Tabletop CNC Machines
Laser & Milling Combo CNC Machine
75% PARTS MANUFACTURED IN INDIA
25% PARTS ITALY, GERMANY, JAPAN, China, TAIWAN & ITALY
<50 Micron Repeat positioning
450 Nano Meter - Beam Width
Online & Remote
Support Options
10W Optical Power Laser Module With Air Assist — Small Size And Refined Appearance
With Air-assist: Blowing through the air nozzle, which improves cutting performance and reduces burn marks.
Super fast engraving speed: 304 stainless steel, ultra-fast engraving on stainless steel-30mm/s.
Remarkable cutting ability: Cutting through 8 mm thickness plywood by one pass at speed of 1.5mm/s.
Fixed focus laser head: suitable for three-axis engraving machine, easy to install.
Original diode: Original diode, high quality, 20,000 hours life time!
Wide compatibility: designed with widely compatible structural connection devices, which can be well adapted to different brands of laser engraving and cutting machines. Such as ATOMSTACK, ORTUR, NEJE, Sculpfun, etc.
Read More
composite superstructure - lifetime warranty
Options, Upgrades & Accessories
ParallelPort Controller + Control PC with Linux CNC
Handheld Controller - NO PC Required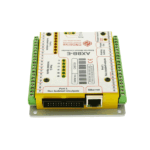 Ethernet Controller with UCCNC - PC Optional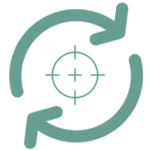 8 Micron-Repeat Accuracy
Ground Ball Screws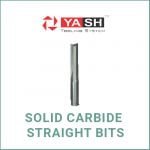 Spindle Collets, Cutting Bits & Spanners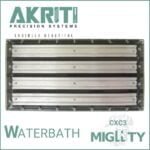 CNC Waterbath - 3 Axis
3 Sizes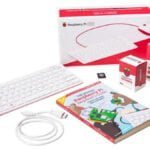 Raspberry Pi 400 & 22 Inch Full HD Monitor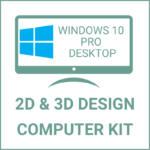 Design PC with Debian Linux & FreeCad Installed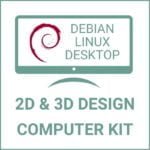 Design PC with Windows 11 & FreeCad Installed​
1 Year Extended Warranty Purchase Option​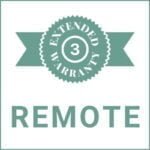 3 Year Extended Warranty Purchase Option​
| | |
| --- | --- |
| | |
| Dimensions (Footprint) � Length | |
| Dimensions (Footprint) � Width | |
| Dimensions (Footprint) � Height | |
| Dimensions (Build Area) � Length | 400 MM / 40 CM / 16 In / 1.3 Ft. |
| Dimensions (Build Area) � Width | 300 MM / 30 CM / 12 In / 1 Ft. |
| Dimensions (Build Area) � Height | |
| Dimensions (Build Area) � A Axis Length | 360 (L) x 360 (W) x 190 (H) (MM) |
| Accuracy � Repeat Positioning | |
| Max Travel Speed (X Axis) | |
| Max Travel Speed (Y Axis) | |
| Max Travel Speed (Z Axis) | |
| | |
| | |
| | |
| | Arduino with UGS for Mill and Laser GRBL for Laser Control. Requires Windows computer |
| Electricals - Shavison SMPS | |
| | NEMA 23 & 24, Bipolar - Stepper Motor |
| Electricals - Drive Controller | |
| | HIWIN/GLT Linear Guide & Block |
| Mechanical - 3 Axis Drive | Hiwin/GLT Rolled Ball Screw |
| Mechanical - A Axis Drive | Worm Gear - Extreme Precision - <5 Arc Minute Backlash |
| | |
| --- | --- |
| | |
| Dimensions (Outer) - Length | |
| Dimensions (Outer) - Width | |
| Dimensions (Outer) - Height | |
| Dimensions (Build / Cutting Area) | 400 MM / 40 CM / 16 In / 1.3 Ft. |
| Dimensions (Build / Cutting Area) | 300 MM / 30 CM / 12 In / 1 Ft. |
| Dimensions (Build / Cutting Area) | |
| Max Stock Height (Z Axis) | |
| Electronics Board - Dimensions | 360 (L) x 360 (W) x 190 (H) (MM) |
| | Akriti Composite Superstructure |
| Max Travel Speed (X Axis) | |
| Max Travel Speed (Y Axis) | |
| Max Travel Speed (Z Axis) | |
| | |
| | |
| | |
| | |
| Spindle - Voltage in Volts (Star / Delta) | |
| | |
| | |
| Spindle - Current in Amps (Star / Delta ) | |
| | |
| | |
| | Hiwin Rolled Ball Screw & Nut - 16 MM |
| | Hiwin Rolled Ball Screw & Nut - 16 MM |
| | Hiwin Rolled Ball Screw & Nut - 16 MM |
| | Hiwin/GLT 20 MM Linear Guide & Block |
| | Hiwin/GLT 20 MM Linear Guide & Block |
| | Hiwin/GLT 20 MM Linear Guide & Block |
| Stepper Motor (X & Y Axis) - Model | NEMA 24, Bipolar - Stepper Motor |
| Stepper Motor (X & Y Axis) - Motor type | |
| Stepper Motor (X & Y Axis) - No. of steps/rotation | |
| Stepper Motor (X & Y Axis) - Holding Torque | |
| Stepper Motor (Z Axis) - Model | NEMA 23, Bipolar - Stepper Motor |
| Stepper Motor (Z Axis) - Motor type | |
| Stepper Motor (Z Axis) - No. of steps/rotation | |
| Stepper Motor (Z Axis) - Holding Torque | |
| Stepper Motor Drivers - Max Current | |
| Stepper Motor Drivers - Voltage Input | |
| | |
Videos from Laser Manufacturer
Additional information
| | |
| --- | --- |
| Weight | 100 kg |
| Dimensions | 600 × 500 × 130 mm |