Control PC – 4 Axis – Debian Linux Desktop + 22″ FullHD Monitor – LinuxCNC Control Software
A 22 Inch Phillips Monitor & a Custom built PC with Windows 7 Pro Operating System. This PC is fully upgradable in terms of hardware.
This PC will come with the Mach 3 Software from NewFangled Solutions, preinstalled. Mach3 is an industry standard software for controlling more than 3 axis on a CNC
* Prices as of 4th April 2022 –  These are subject to change at any time – Final Prices will be indicated in the Tax Invoice.
* Only for purchase with a 4 Axis CNC Machine.
Description
Included in this package are the following items
All Warranties are provided by the manufacturer of the individual products. Please contact them for any support. 

Akriti Precision Systems is not Responsible for the functionality or non functionality of any of these parts. Original Invoices and Order Details shall be provided .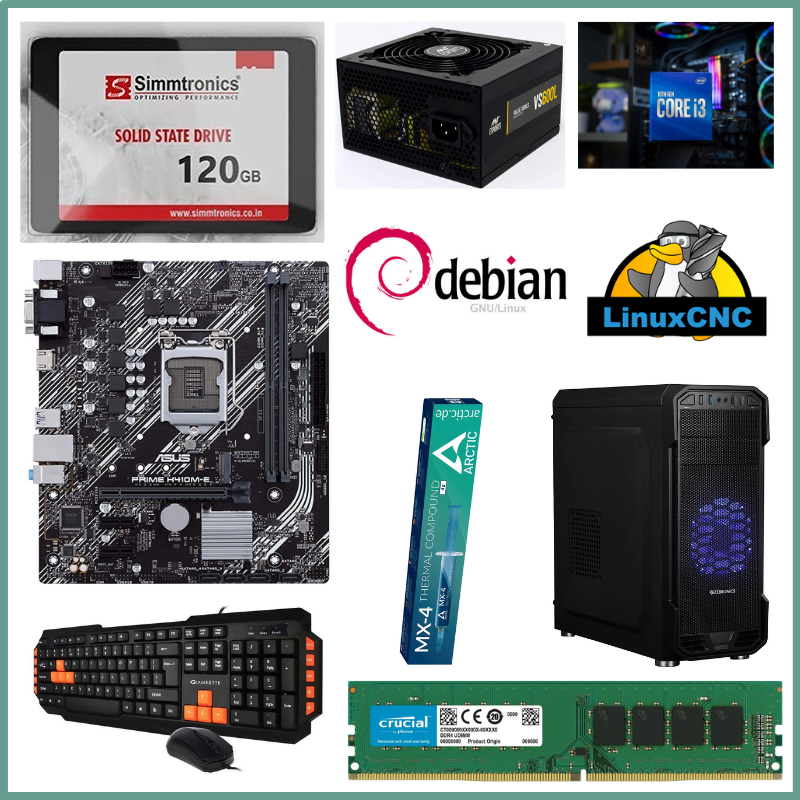 Learn more about LinuxCNC Software here