High Quality Cable Drag Chains (India)
Hiwin Rolled Ball Screws (Taiwan)
Akriti Composite Panel – Y Axis (India)
Teknomotor Spindle (Italy)
Hiwin (Taiwan) Linear Guides
High Precision Jindal Aluminium Profiles
High Precision Jash Angle Plates (India)
Akriti Composite Superstructure (India)
Rs 2,54,99
Rs 3,09,999
Introducing the CXC3 MIGHTY XL, the larger version of the WORLD's FIRST, Composite Structured 3-Axis CNC, utilizes a Carbon Fiber & Fiber Glass Composite Superstructure, inter-spread with Stainless Steel to give it unmatched stiffness, rigidity and dampening properties in the Desktop CNC segment (tested by Underwriters Laboratory). 
These properties allow you to mill most materials including soft metals with <50 Micron repeat positioning accuracy. Along with the precision you get a large build area of 900 x 600 x 125 MM of Y, X & Z Axis Travel. In inches it measures approx 36 x 24 x 5 Inches for Y, X & Z axis respectively.
Beyond the structure we have utilized world class parts & components, sourced from India (70%), Germany, Taiwan, Italy, Japan & Thailand to bring you a great versatile Desktop CNC Machine, that you will love to use and which will last you a lifetime*.
* Composite SuperStructure
Zero Chinese Parts / Components
70% India. Rest from Taiwan, Italy & Germany
Inhouse Composite Fabrication for Superstructure
Patented Design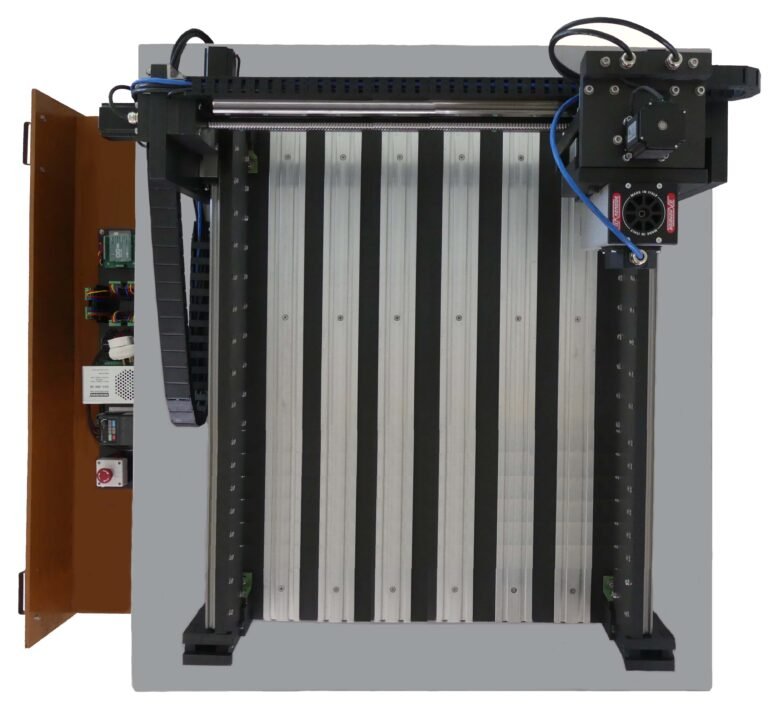 * Representative Image Only
If you are an engineering lab needing a quick prototype or a hobby enthusiast pursuing precision parts, the CXC3 – MightyXL, is the right large-size entry level CNC router for you. Featuring the innovative Akriti Composite Linear Guide System (ACLGS) on the Y Axis and Hiwin Linear guides on the X Axis with motion provided through Hiwin C7 Grade Ball Screws.
We offer you a variety of spindle/router options, that can process stock varying from wood/mdf, plastics, acrylic, composites, to soft metals like machinable grade Aluminium, lead, gold, silver, tin, zinc, copper, brass, marble, granite and bronze**.
Higher precision is possible through and upgrade to Made in India, C3 Grade, Ground Ball Screws with 8 Microns (0.008 MM) Repeat Positioning accuracy over 300 MM.
** For constant use on hard materials its recommended that you upgrade to a Double Bearing Spindle
Virtual, In-Person & On Location Training Options Available
1 or 3 Years – Self Service or On Site Extended Warranty Available

Included Accessories for Quick Start out of Box
Shipping – On Actuals
Dust Free Operation
Minimal Maintenance Required
Extensive Video
&
Web Content
Open Source hardware
Open Source Software
These are unparalleled capabilities at an extremely affordable prices. Our machine is like no other in terms of strength, materials used and potential applications in a Desktop form factor.
By utilizing a combination of Traditionally used CNC materials (Aluminium & Steel) and modern composites like Carbon Fiber, in an innovative package, we achieve high stiffness and rigidity.
Some examples of our work on Different materials is given below.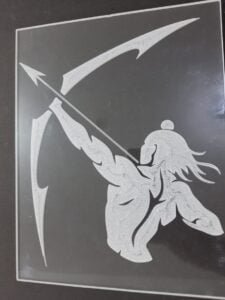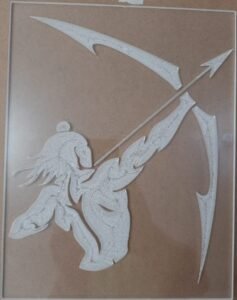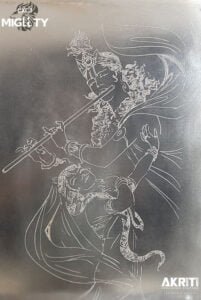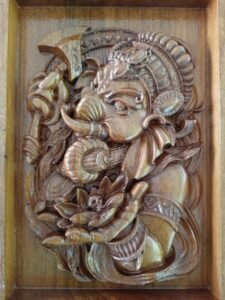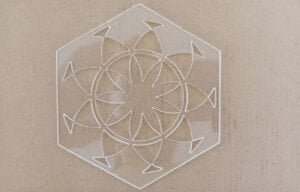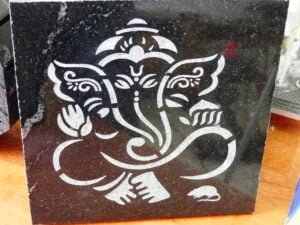 Previous
Next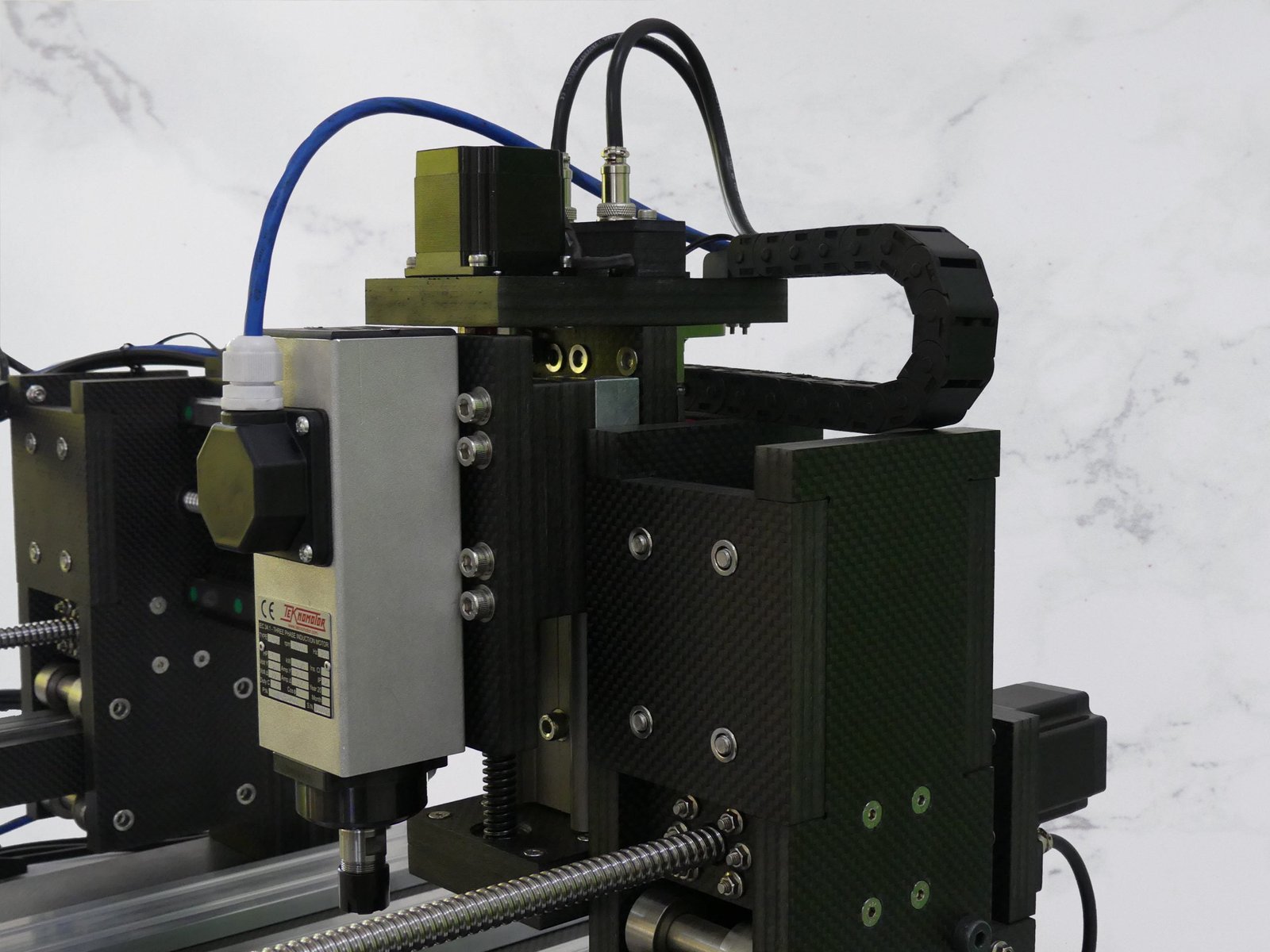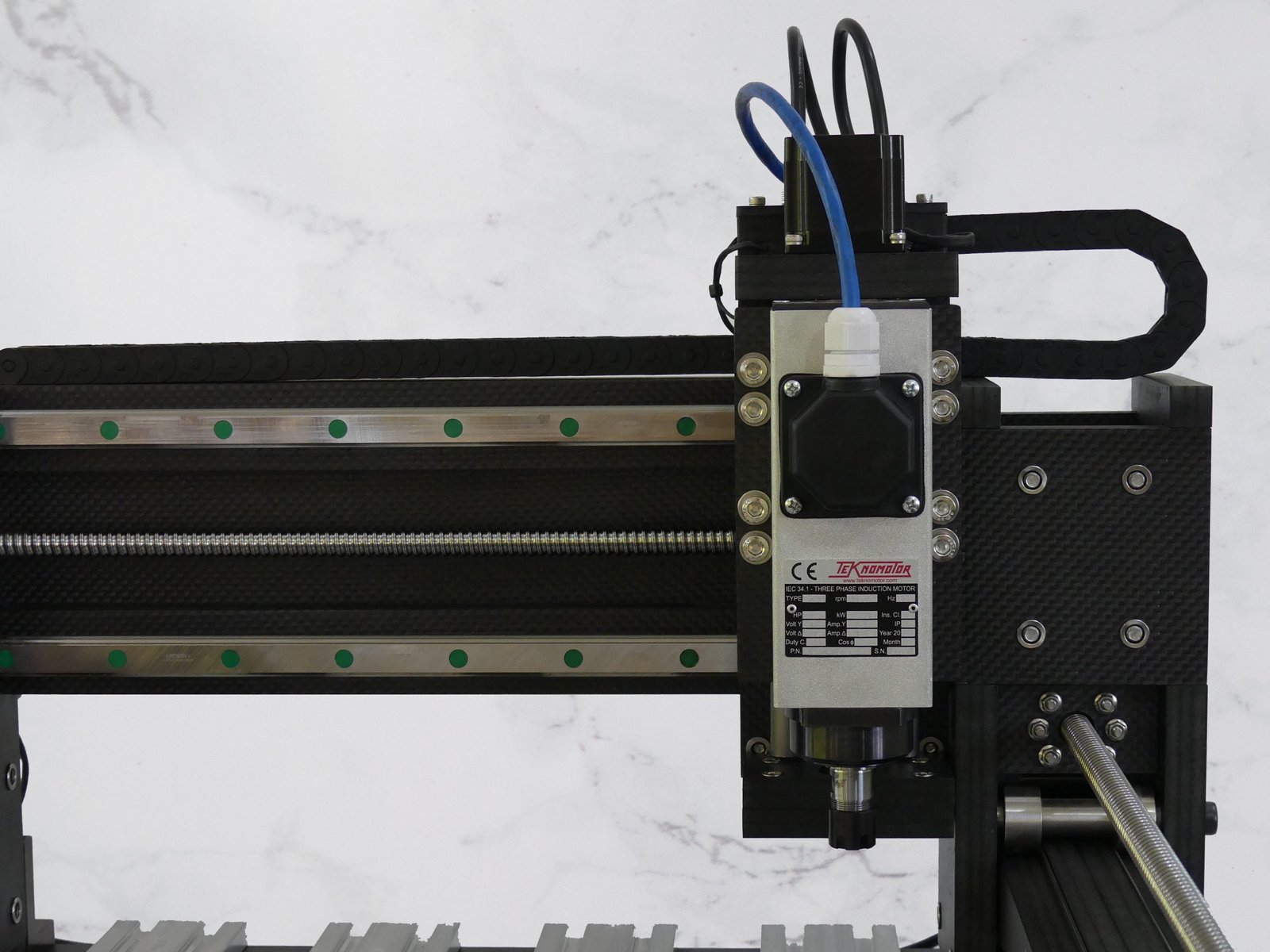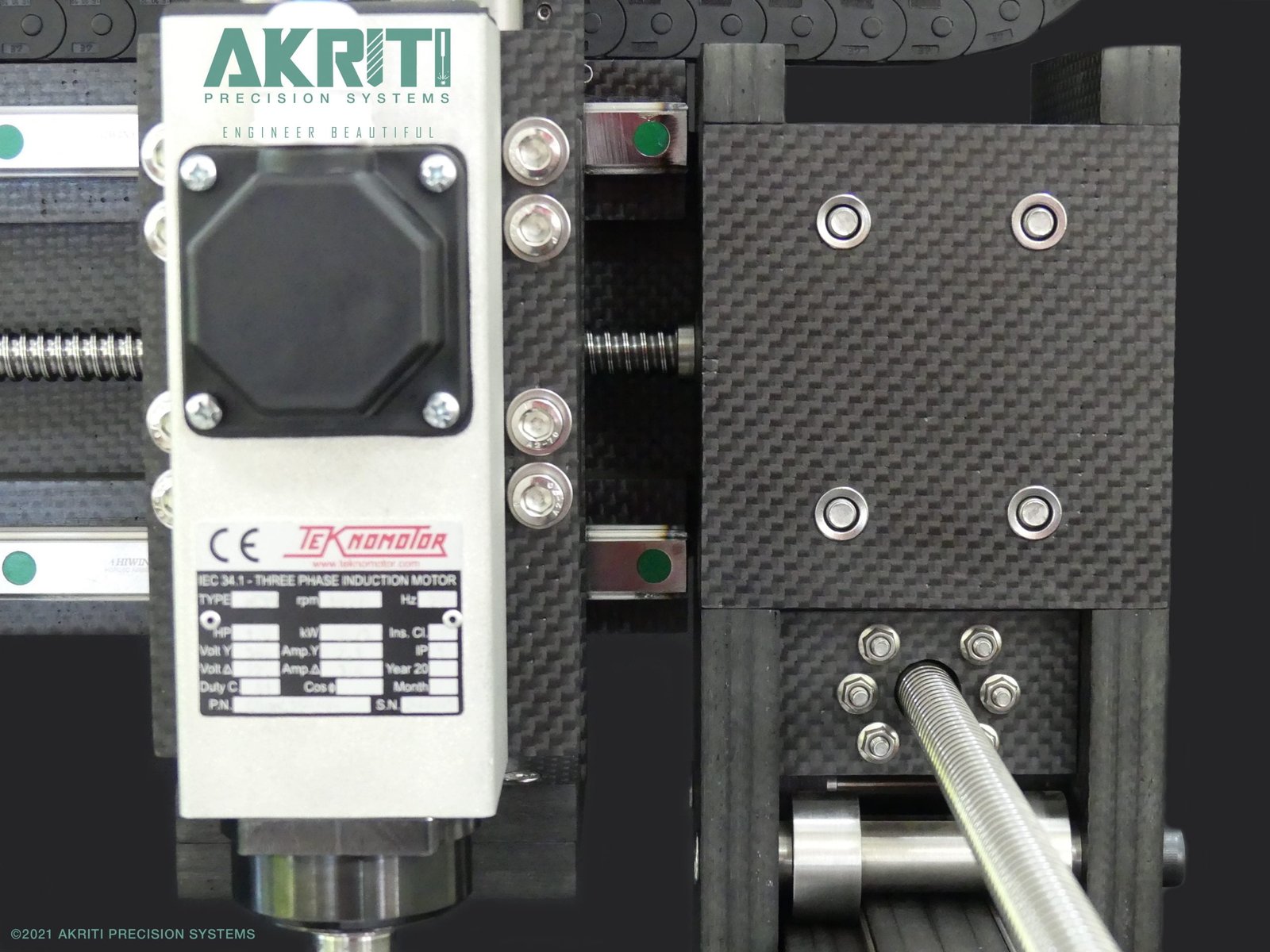 Technical Specifications
[table id=24 /]
https://www.youtube.com/watch?v=iC9diy4BY7whttps://www.youtube.com/watch?v=JPKP6cyw2ZI
Product Specifications
[table id=23 /]

With an Arduino controller, any GRBL compatible Gcode generating design softwares will work with the machine. To interface with the controller we recommend the usage of Universal GCode Sender application – Download Here
Minimum Requirements
[table id=6 /]
What's in the Box
[table id=7 /]
A Comparison with Felder & Chinese CNC's