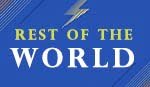 *USD Or Equivalent
Shipping Not Included
A precision router for woodworking industries that require large build areas 1000 MM * 750 MM
It features IGUS W Profile Guides on all axes to provide great strength & accuracy 
We offer you a variety of spindle/router options, that can process stock varying from woods and plastics, to soft metals like machinable grade aluminium. 
16mm IGUS lead screws with backlash compensation are driven by a combination of Stepper motors from Mechtex and Drivers from Tiny Controls.
The Z Axis slides on an IGUS WS 16 linear rail ensuring a chatter free, highly damped and accurate positioning system.
The high composite content (Carbon Fiber / Fiber Glass / Steel) in the frame ensures long mechanical accuracy due to better modulus of elasticity and loss co-efficients than materials used in other CNC's in this class.
This allowing us to offer you an unmatched product & great warranty options.
Using Best in Class Components & Materials
We Give you Unmatched Performance
Repeat Positioning Accuracy​
1000 MM x 750 MM. One of the largest in its class giving you ample space to design what you want.
1300 MM x 1100 MM. Does not include the Electronics Box.